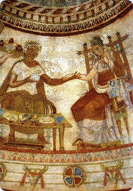 Bulgaria is one of the oldest countries in Europe where the superb beauty of the sea, the snowy mountains, and the pretty green valleys form an attractive holiday destination for a wide variety of tourists. It is the land of an ancient culture and the cradle of one of the most ancient civilizations in Europe. Bulgaria will charm you with a variety of cultural values from different ages: Thracians, Bulgars, Slavs – all of whom left many traces of the past and invaluable treasures like the Varna Gold Treasure, which is the oldest golden treasure in Europe, and it is a must see attraction. The Thracian lowland, also known as the Valley of Thracian Kings, will fascinate you with its variety of different and unique archaeological sites – Thracian tombs, ancient temples, churches and frescoes from the later Antiquity,monasteries and icons from the Middle Ages.

Bulgaria will welcome you with its warm hospitality and great variety of national dishes. The elating flavour of the Bulgarian wine made with love in the Orpheus' lands, and the famous yoghurt are just few of the unique tastes the country has to offer. The unforgettable rhythms, the tints of the Bulgarian folklore and the original architecture will enchant you.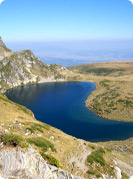 Bulgaria has always been famous for its great natural resources among which are the many therapeutic thermal springs scattered all over its territory – ideal places for relaxing and healing. Many of today's SPA centres are still situated on the very same spots where they were established – in towns founded by Romans as that was the most eastern part of their mighty empire. Those are places where you will enjoy your holiday in luxury and meet the rich history and the culture of ancient towns, such as Hisarya (in the antiquity known as Augusta or Diocletianopolis), Kyustendil (ancient Pautalia), Sandanski (the Romans named it Desudava). The town of Velingrad, one of the most famous bulgarian SPA resorts, situated in the Rhodopi mountains was proclaimed by the International Hotel & Restaurant Associationas a "SPA Capital of the Balkans" in 2008.
If you are keen to travel, enjoy the beauty of nature, see new places and towns, rest at the sea side or relax after skiing – Bulgaria is just the place for you. You will find all that in the Country of Roses, where antiquity and modernity interlace to create that enchanting look of Bulgaria.